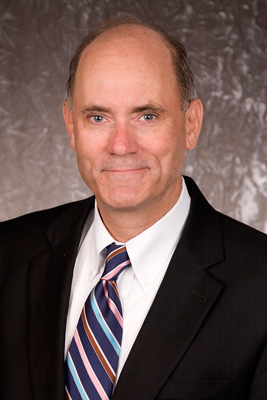 MICHAEL N. McCARTY
Water & Energy Law
Michael McCarty has earned his clients' trust and respect over more than three and a half decades of legal practice.  After graduating from law school, Michael began his career by serving a judicial clerkship under then-Associate Judge Stanley S. Harris of the District of Columbia Court of Appeals.  Michael entered private practice in 1980, where he honed his skills in law firms both large and small, before founding Michael N. McCarty Law Office PLLC in 2016. 
Mr. McCarty focuses his practice on water and energy law with a special emphasis on hydroelectric licensing and compliance, electric energy regulation, water resources development and regulation, the Endangered Species Act, and related civil and administrative litigation.
Mr. McCarty has primarily represented state, municipal and cooperative utilities and independent power producers in hydroelectric, electric rate and transmission matters before the Federal Energy Regulatory Commission (FERC), as well as other federal agencies and courts. He also counsels public agencies and cooperative utilities in connection with the acquisition of power and transmission from federal power marketing administrations.
Michael has litigated energy-related cases before federal courts in Arizona, California, Colorado, Nevada and the District of Columbia, and has represented hydropower interests and water districts in matters involving the Endangered Species Act and other environmental laws. In addition to his regulatory, transactional and litigation practice, Mr. McCarty advocates his clients' interests before Congress and state legislatures.
Michael also has proudly served for over 25 years as general legal and legislative counsel to American Medical Technologists (AMT), a national certification organization and professional society for clinical laboratory technologists and technicians, medical and dental assistants, phlebotomists, and other allied health personnel.  In his role as legal counsel, Michael serves as a non-voting member of the AMT Board of Directors and on several AMT standing committees.  He advises the AMT Judiciary Committee on matters involving member discipline, helps draft bylaws and bylaw amendments, advises AMT management on a variety of subjects including employment law, transactional matters, and testing accommodations under the ADA, among numerous other topics.  Michael also monitors and organizes advocacy efforts on federal and state legislative and regulatory matters affecting AMT's membership.
Martindale-Hubbell AV Preeminent Peer Review Rated

Notes editor, Catholic University Law Review
American Public Power Association
Energy Bar Association, Committee on Hydroelectric Regulation, Past Chair
National Hydropower Association
The Catholic University of America Columbus School of Law, J.D.
University of Virginia, B.A., with distinction (Economics major)
U.S. Supreme Court
U.S. Court of Appeals for the District of Columbia Circuit
U.S. Court of Appeals for the Tenth Circuit
U.S. Court of Appeals for the Ninth Circuit
U.S. Court of Appeals for the Federal Circuit
U.S. District Court for the Northern District of California
U.S. District Court for the District of Columbia
U.S. District Court for the District of Arizona
U.S. Court of Federal Claims
Serving as lead licensing and regulatory counsel on a new 25-megawatt hydroelectric project under construction at a large existing water supply dam in southeast Texas. We have coordinated all regulatory approvals from FERC, the US Army Corps of Engineers, and other involved federal and state agencies, and continue to advise the client regularly on regulatory and contractual issues that arise in connection with project. We also helped secure project financing through applications for volume cap and subsequent issuance of over $100 million in New Clean Renewable Energy Bonds.
Serve as lead regulatory counsel on an ongoing FERC hydroelectric relicensing for a 103-MW project in California. The relicensing involves numerous environmental issues related to water quality, endangered species, recreation and other matters.
Serve as FERC compliance counsel to a Washington State public utility district in connection with a 70-MW hydropower project – one of the last projects involving major new dam construction on a navigable river.
Serve as FERC compliance counsel to two California irrigation districts that jointly own and operate two hydropower projects on the Stanislaus River system.
Represent a California joint powers agency in connection with acquisition of power from the Central Valley Project marketed by WAPA, and have litigated wholesale transmission access and rate cases at FERC to ensure the delivery of federal power to end-use loads at just and reasonable rates.
Negotiated appropriate compensation for a SWPA power customer when the Corps of Engineers reallocated water storage from a large Corps reservoir from power to municipal water supply purposes.
Successfully defended the State of Arizona's pro rata share of a $25+ million refund issued by WAPA at the end of the initial 50-year contact term for Hoover Dam power, against claims lodged by large California utilities that sought a larger share of the refund (So. Cal. Edison Co. v. U.S., 226 F.3d 1349 (Fed. Cir. 2000)).
Have served since 1991 as general legal and legislative counsel to American Medical Technologists, an independently accredited nonprofit certification organization and membership society for allied health professionals.